It is a universal product with integrated pad.
It can be small or very large.
You can use it on any medium you want, as long as you use the right ink.
SIGN UP TO RECEIVE OUR TUTORIALS!
Don't worry, we won't fill you with emails or spam.
In any case, you can always unsubscribe from the button at the bottom of the email.
As we told you, using STAMPO is very simple. Ink it with the pad and you are immediately ready to print your logo.
We remind you that STAMPO prints easily and cleanly. You don't need to be a print expert and thanks to its soft rubber it allows for exceptional prints without the slightest effort.
In any case, before starting to use it on the support you have chosen, we advise you to ink it and make test prints on paper in order to acquire the right familiarity with its use.
Print on various media
Thanks to the numerous inks available, it is possible to print on almost all supports. You can print on: paper, cardboard (also coated), wood, metal, plastic, stone and any other support. Always test before printing!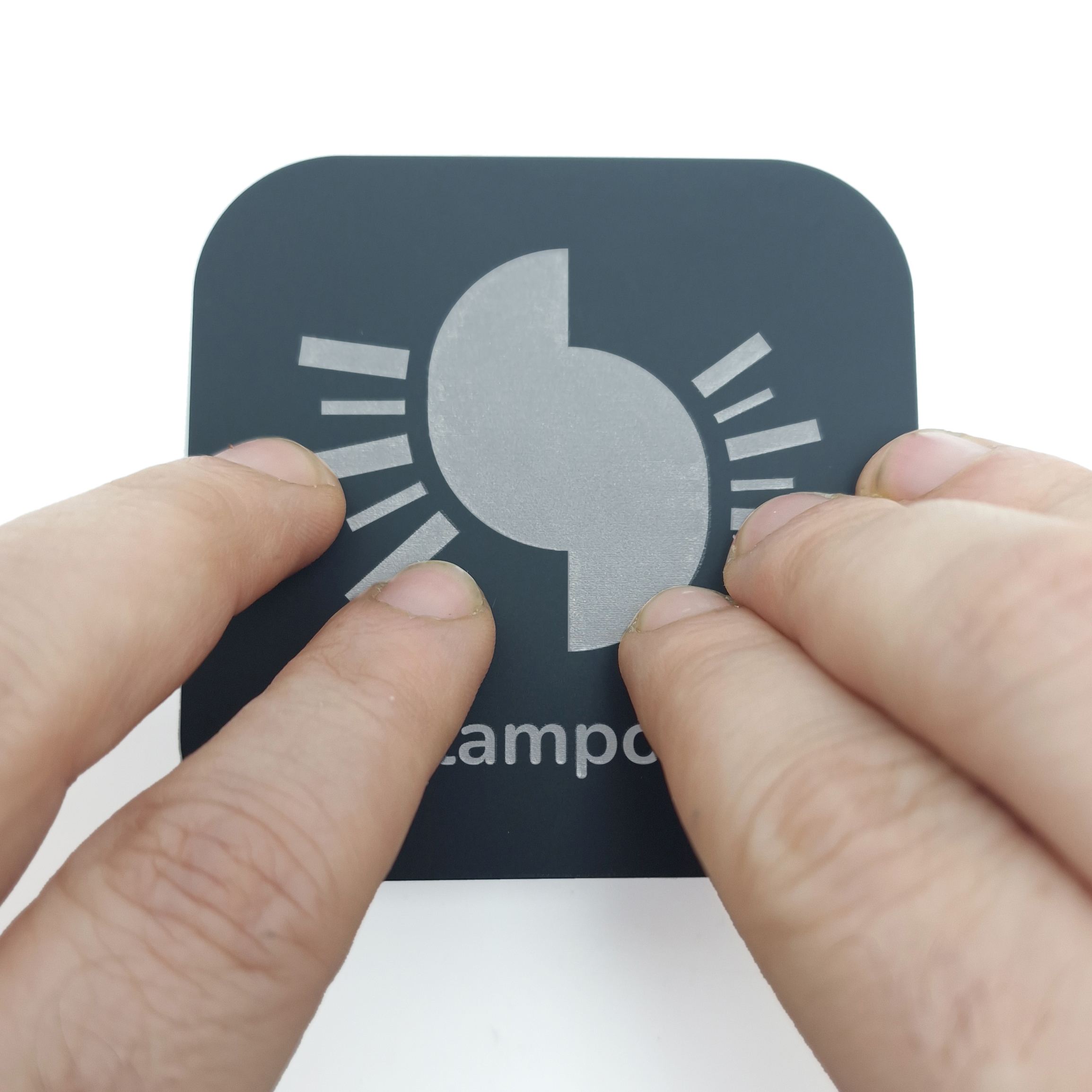 PRESS
OPEN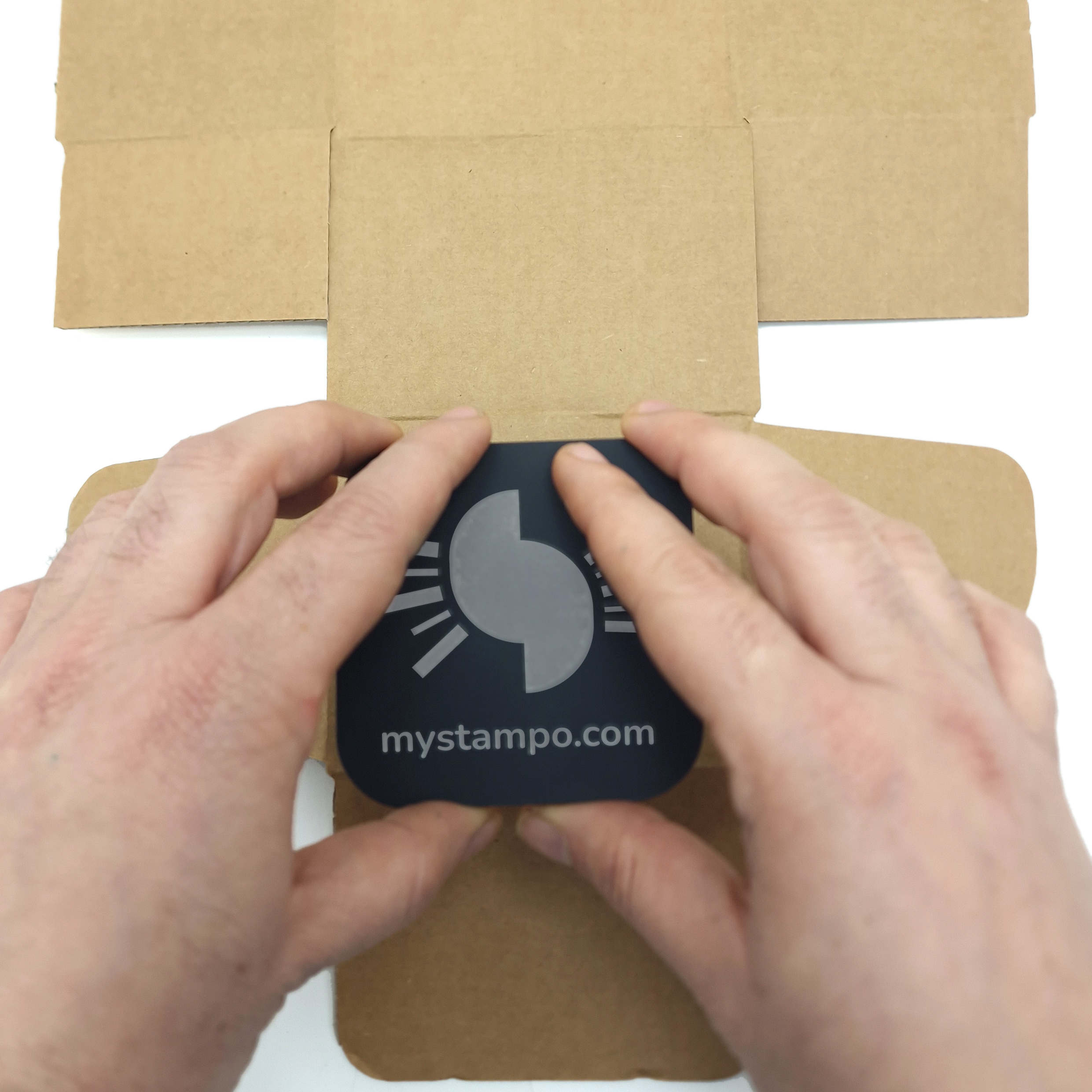 LAY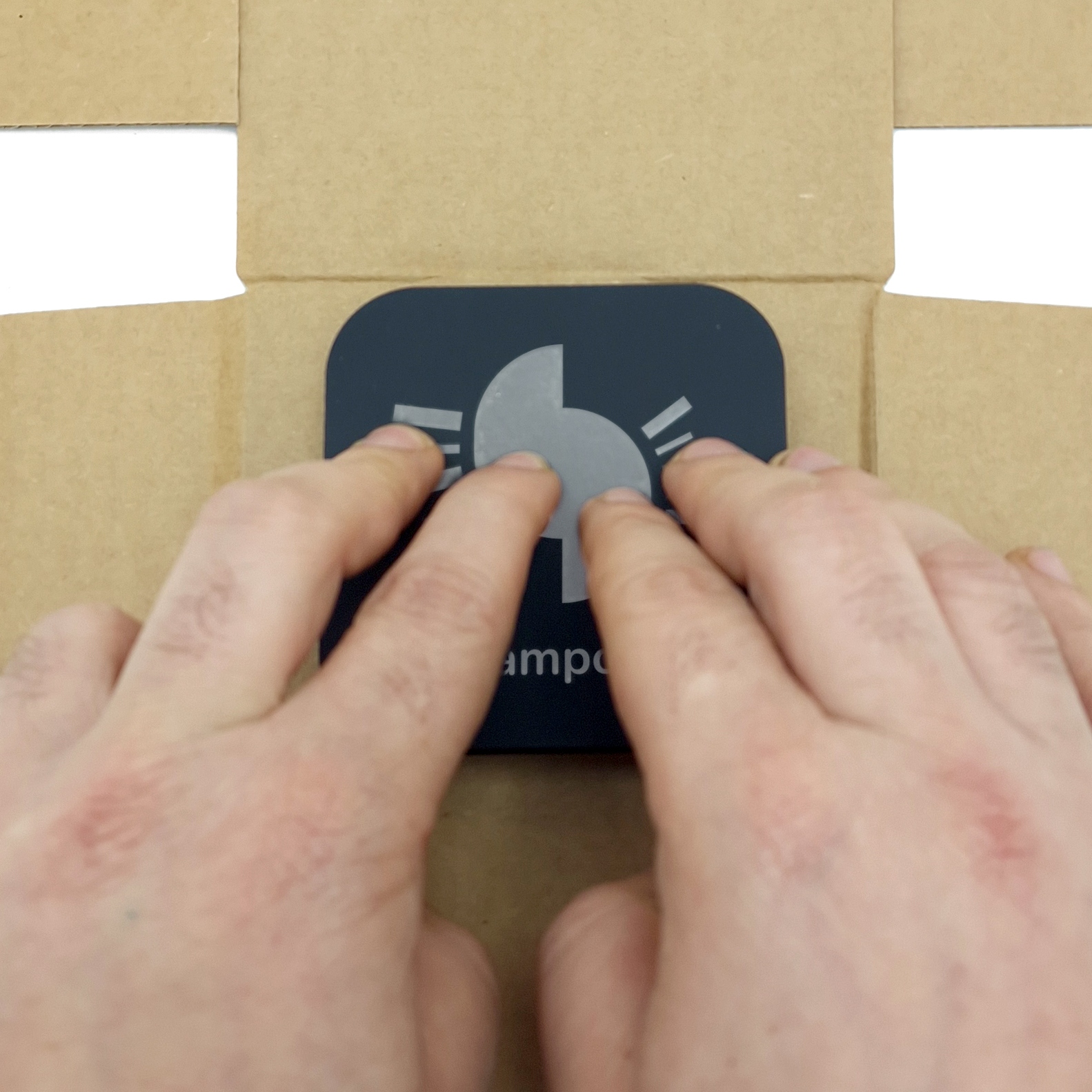 PRESS LIGHTLY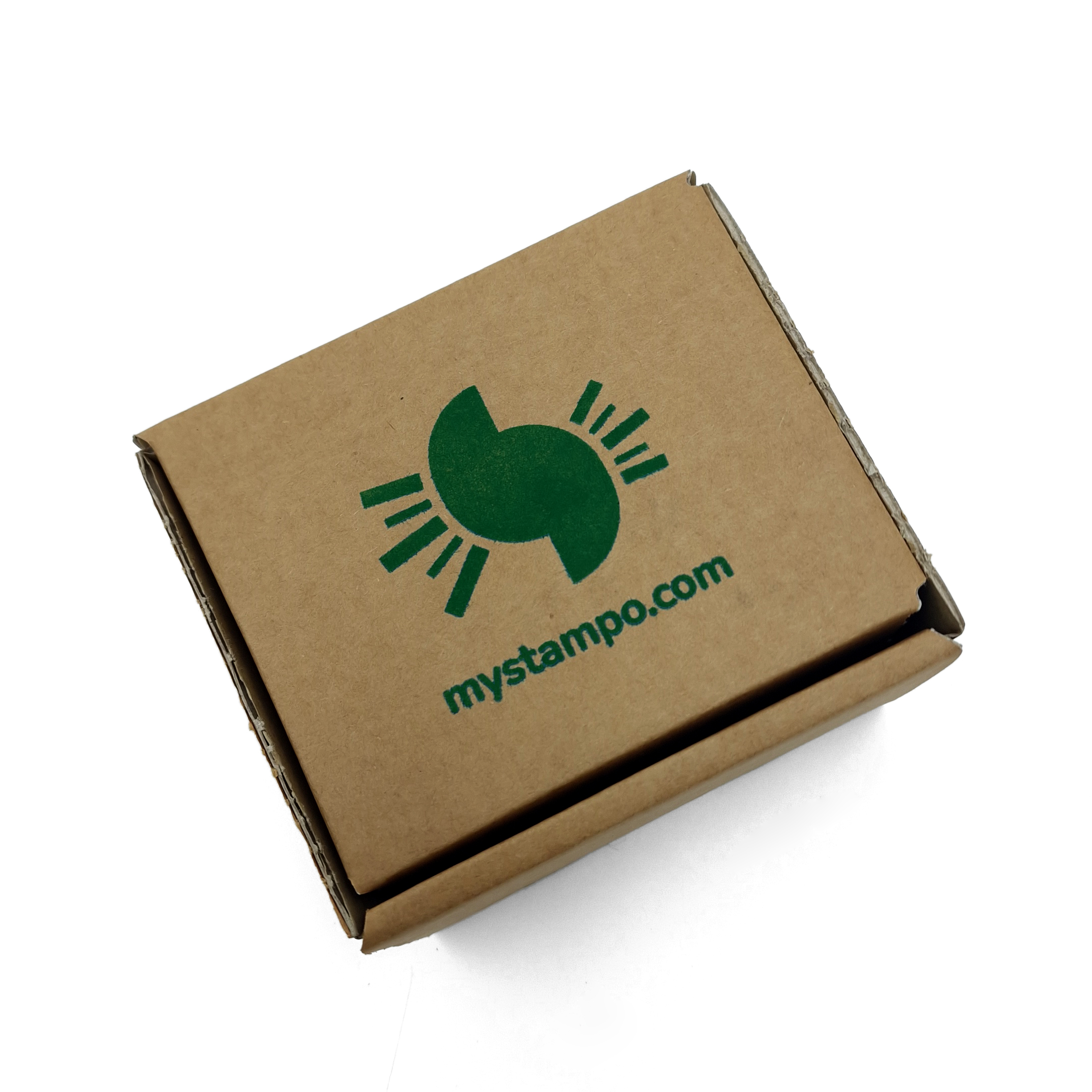 STAMPO MADE
With STAMPO you can print on many supports simply by using the right ink. We recommend using our inks which have been tested and deliver the highest quality results.
We advise you to keep the inks in a cool, dry place, away from light and out of the reach of children.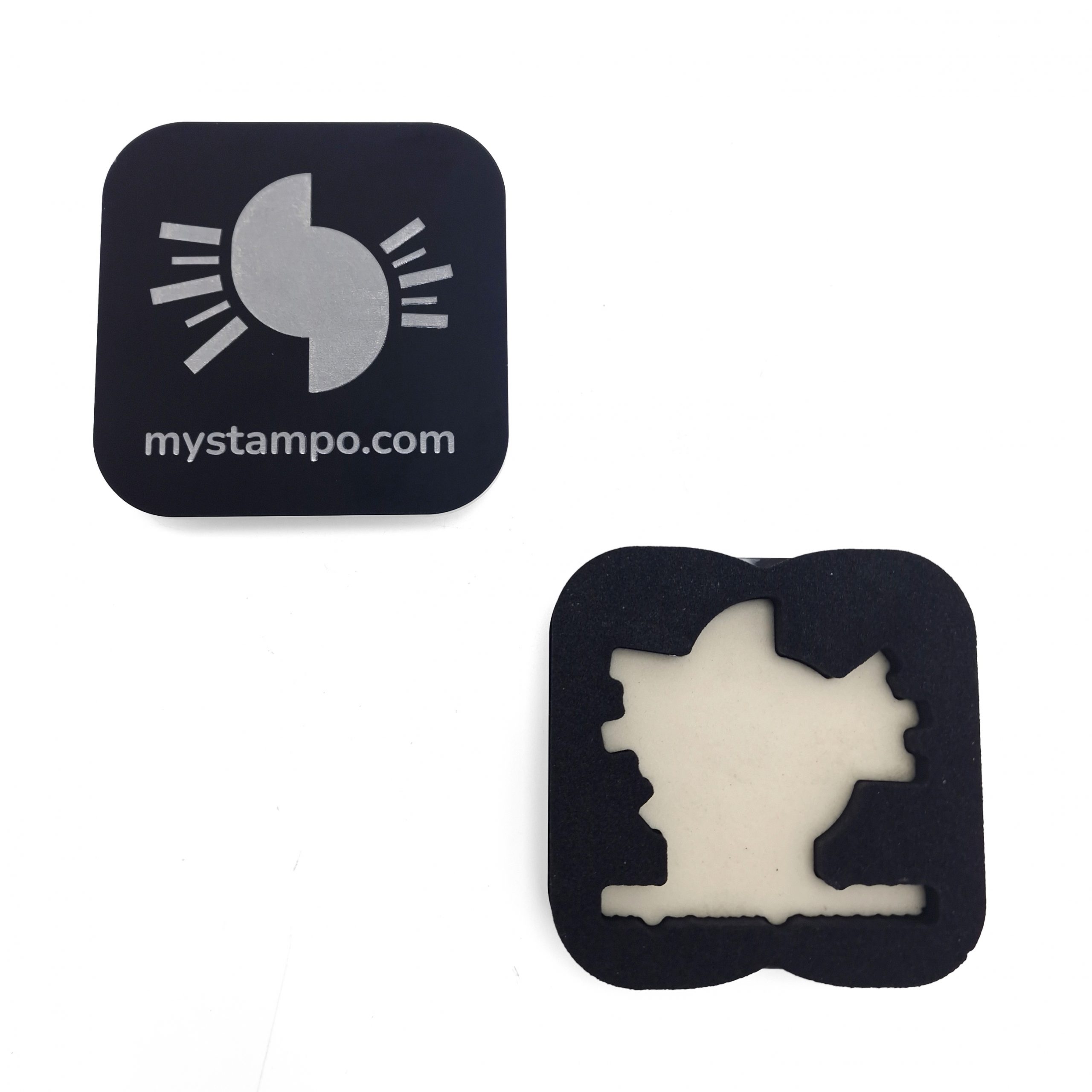 INTEGRATED PAD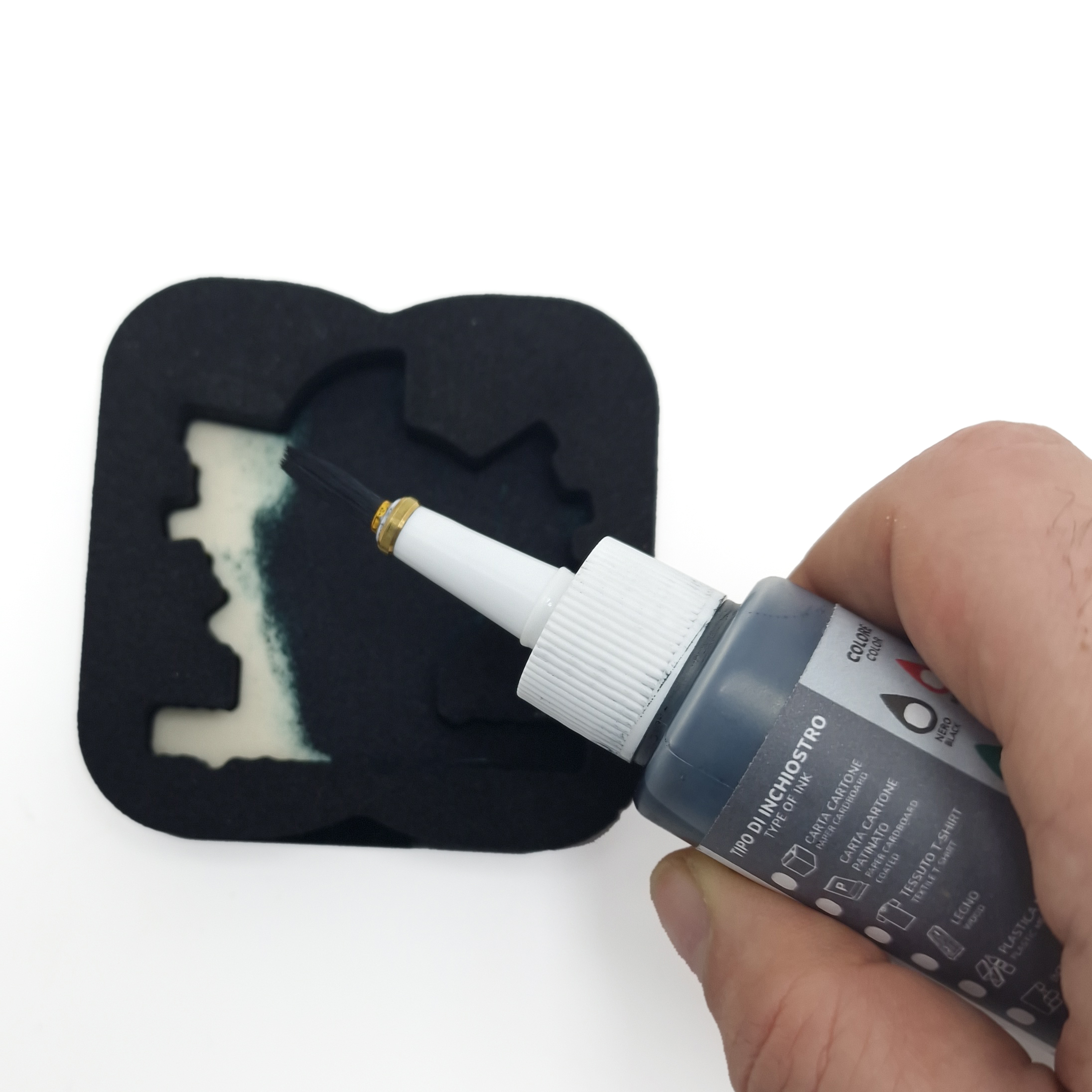 INKING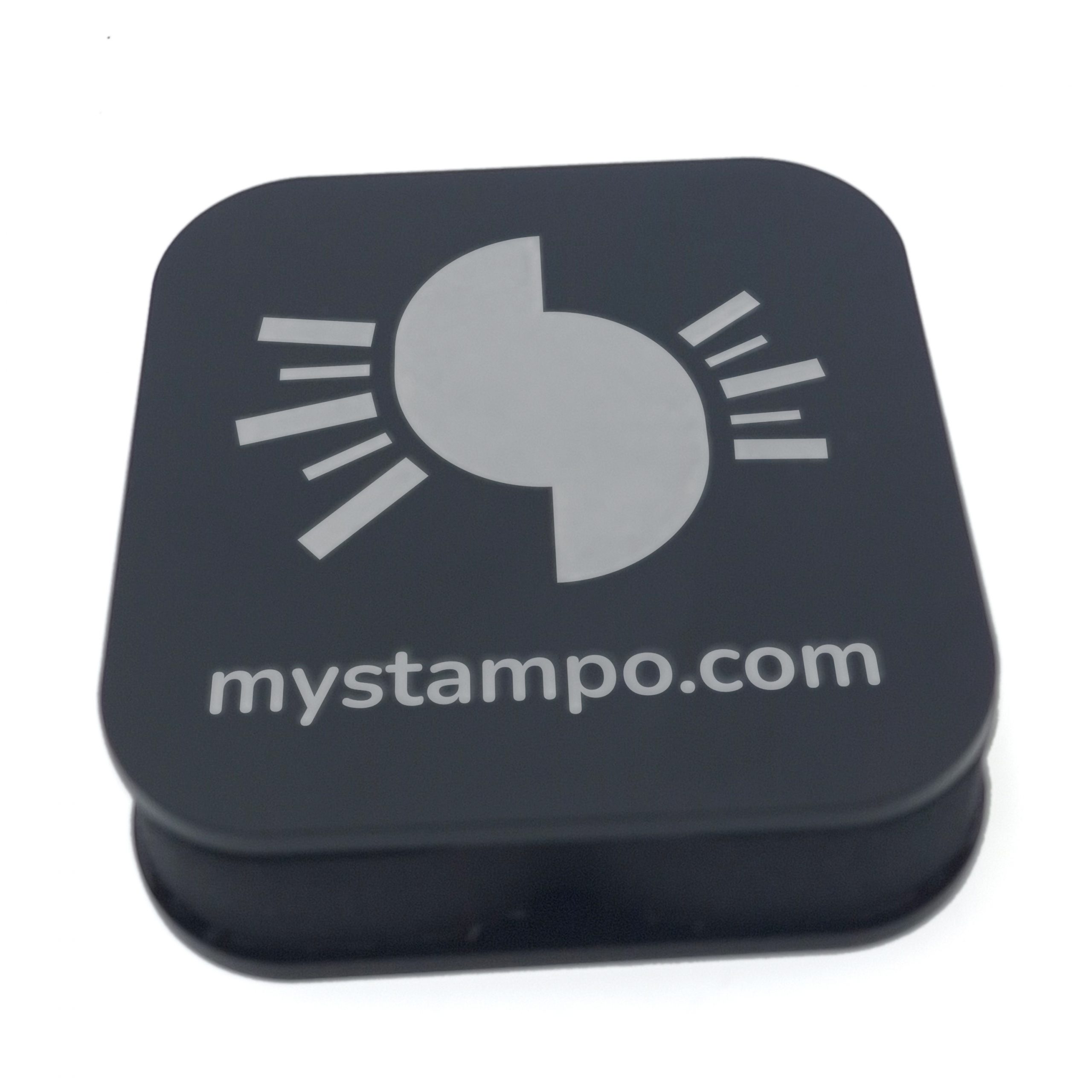 CLOSE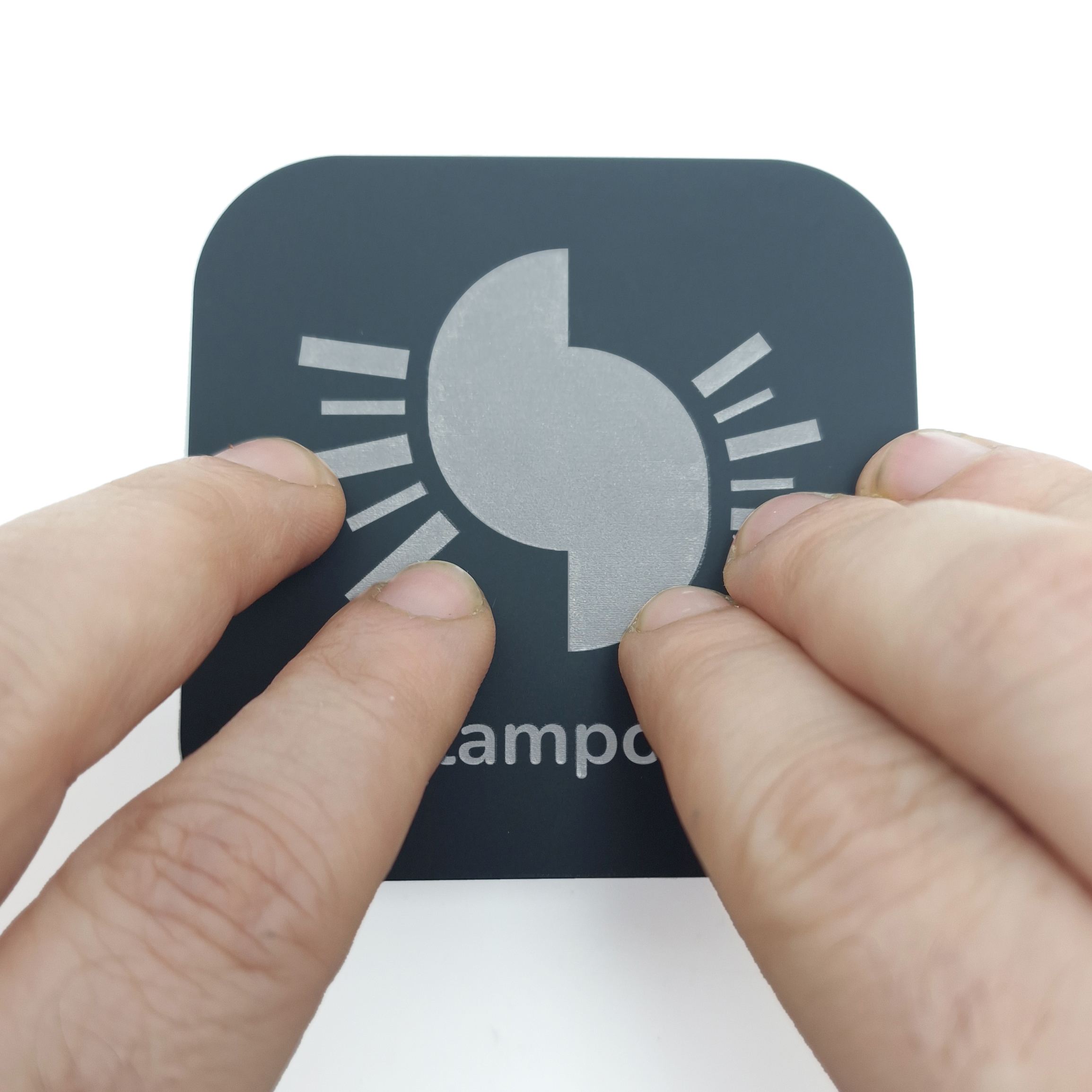 CRUSH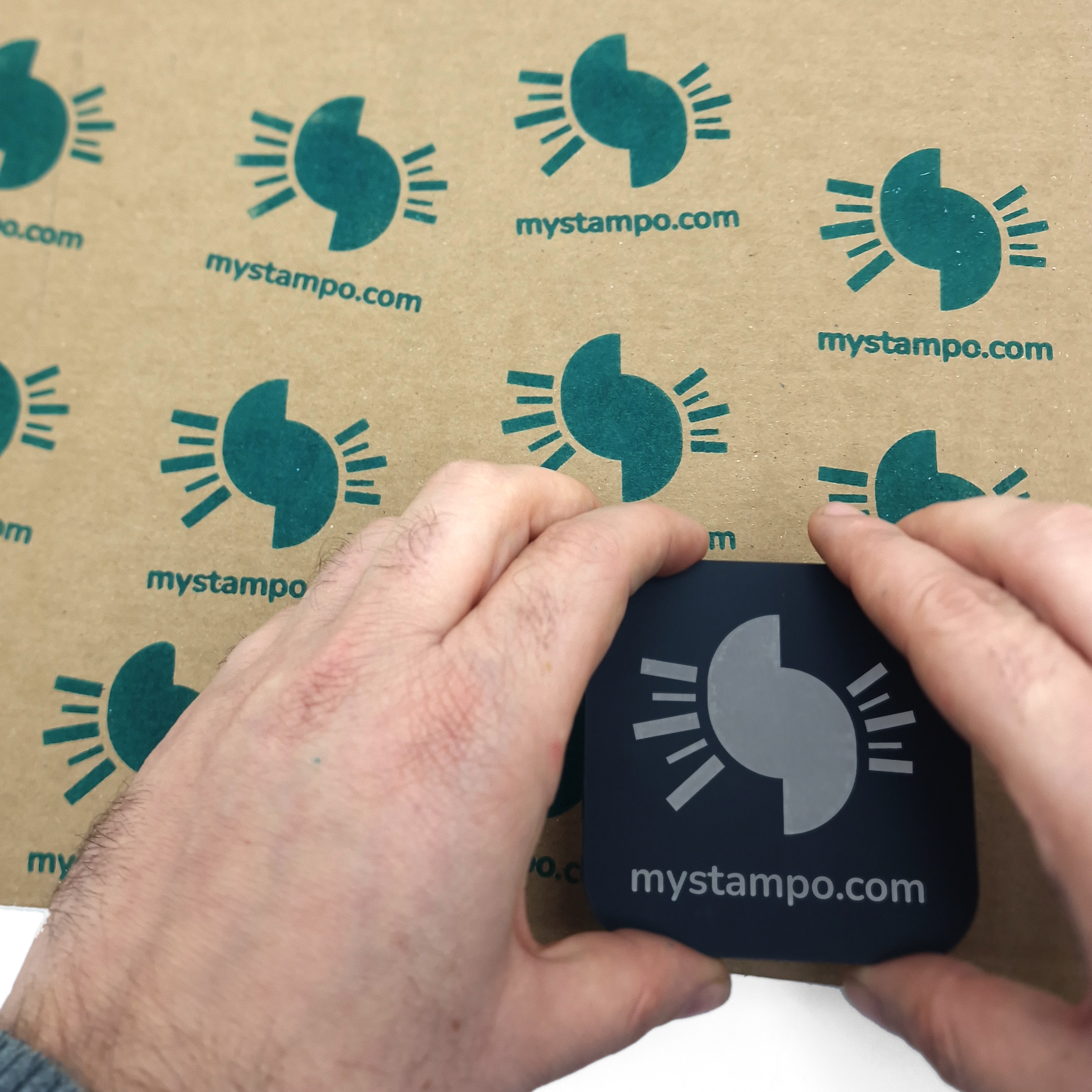 TEST IT "EMPTY"
How to REACTIVATE AND CLEAN
THIS PRODUCT IS VERY USEFUL TO REACTIVATE YOUR MOLD AND TO CLEAN IT
When some types of ink dry up, you need to use this spray to reactivate the stamp and pad.
Our cleaner/reactivator is a specific product for cleaning and reactivating your MOLD and internal pad. This product can effectively remove dried inks and residue, and reactivate the mold sponge and pad at the same time, to ensure perfect printing every time.
By using the cleaner/reactivator regularly, you can prolong the life of the mold and pad, as well as always guaranteeing optimal print quality.
Use: Use this product sparingly, simply spray until the surface of the stamp is covered, wait a few seconds for the product to take effect, and remove the residues by printing "empty" on recycled cardboard or blotting paper. Repeat the procedure until completely clean.
Duration: > you will be able to clean your STAMPO hundreds of times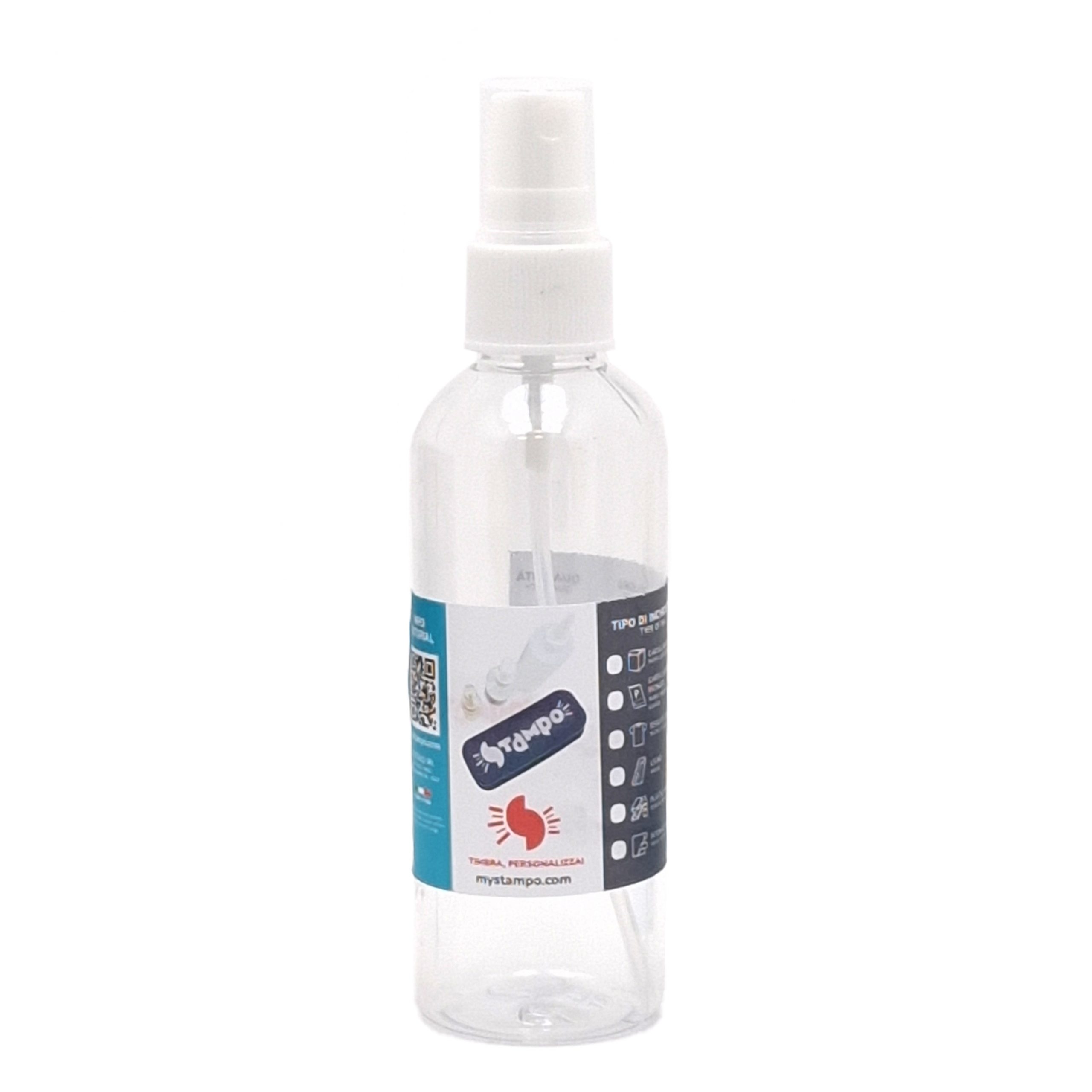 necessary TO REACTIVATE AND CLEAN THE INKS FOR COATED CARDBOARD, WOOD, FABRICS, plaster and cement AND PLASTIC AND METAL.
USE SOFT-CLEANER FOR BABY INK
DRY INK?
USE the
CLEANER REACTIVATOR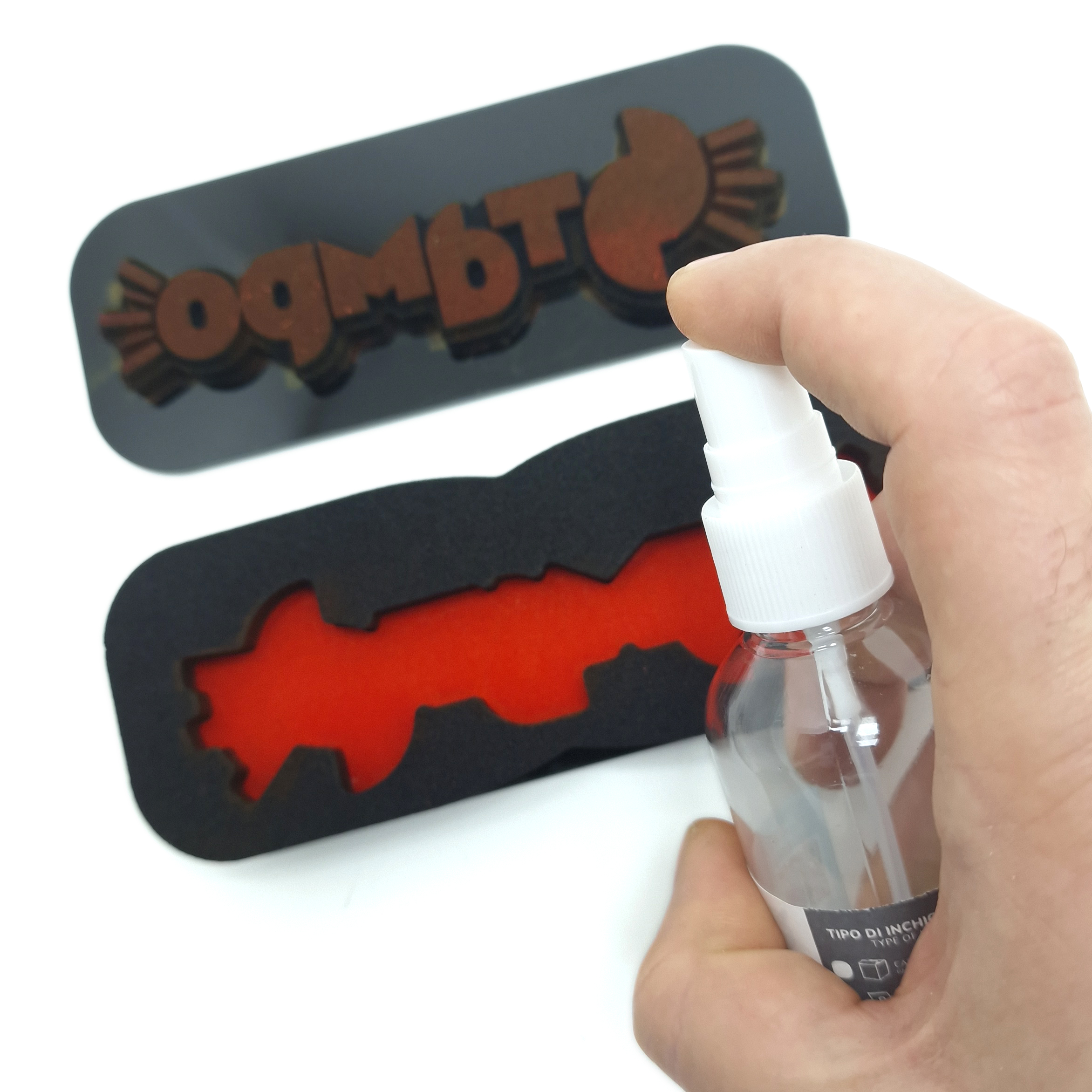 INK REACTIVATION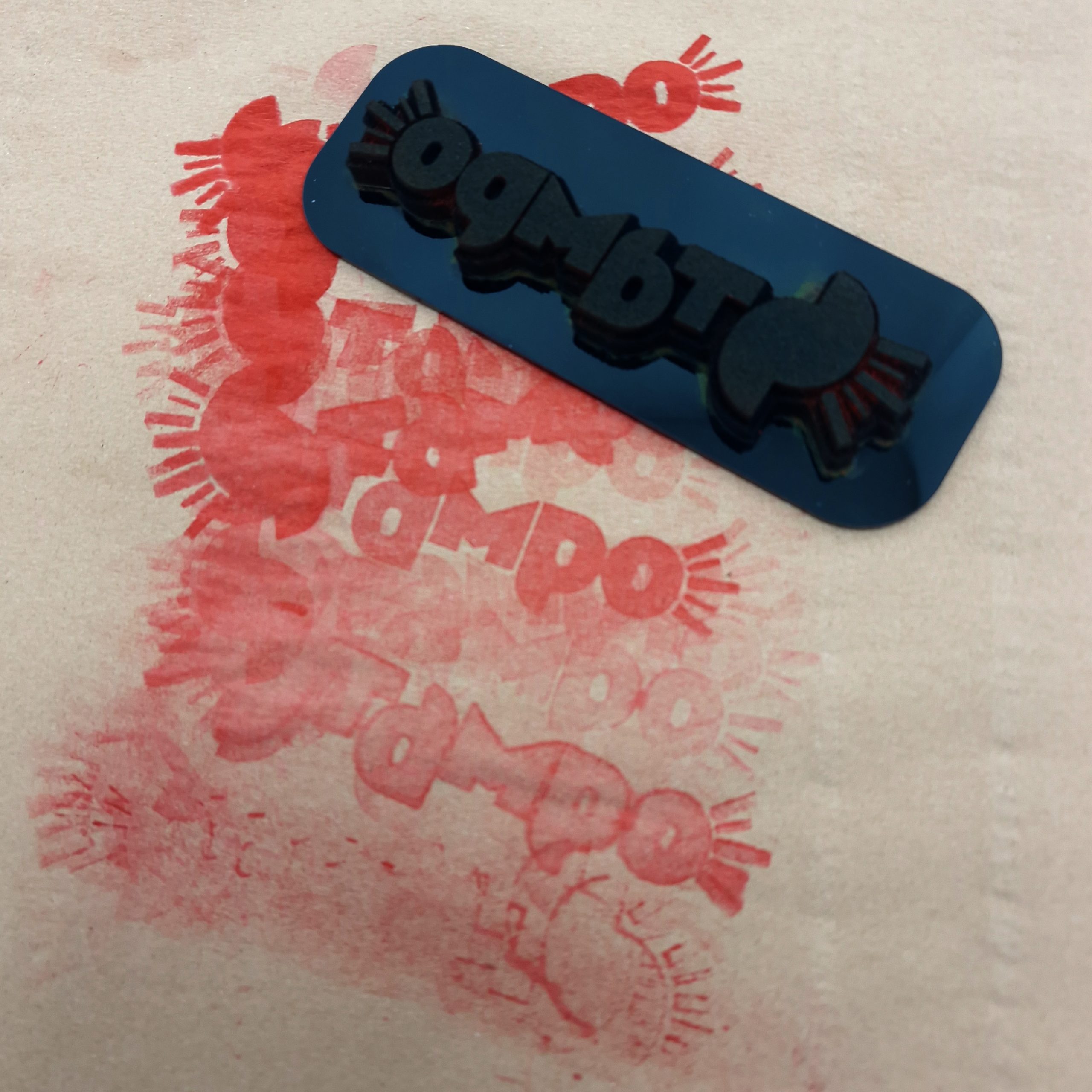 STAMPO UNLOADING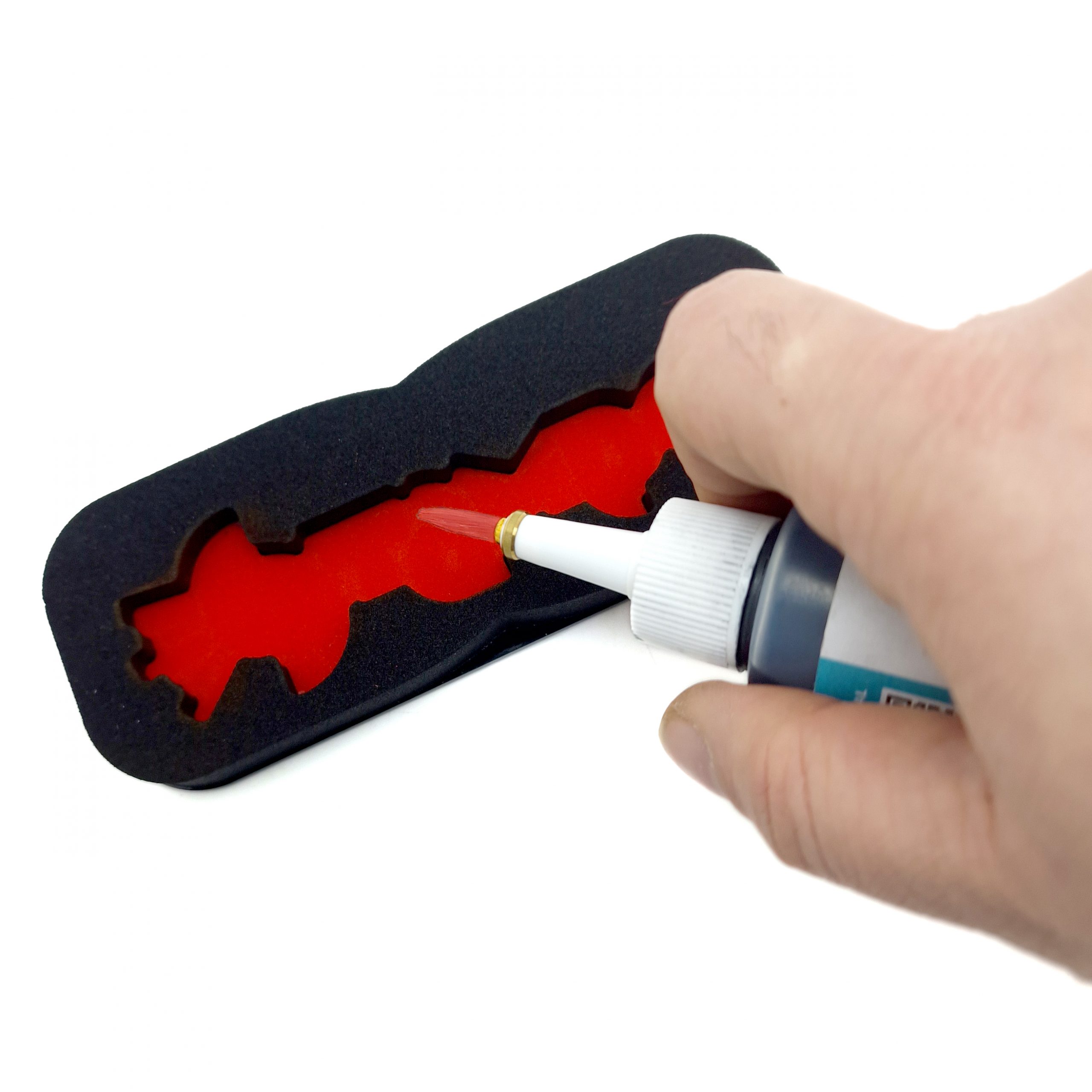 INTERNAL PAD REFILL
PAPER/CARDBOARD
NECESSARY WITH THESE INK TYPES
COATED PAPER/ CARDBOARD
T-SHIRT FABRIC
WOOD
FOR KIDS
WE ALWAYS RECOMMEND ORDERING A STAMP FOR EACH TYPE AND COLOR OF INK YOU WANT TO USE.
In any case, it is possible to use a STAMP also with other inks provided that it is always well cleaned before and after use with other ink and that AUXILIARY pads are used. You can find them at this link
HOW I USE AN AUXILIARY PAD
Our Auxiliary Pads are characterized by a protruding sponge which allows the inking of STAMPO of any size.
It will be the pad that will ink the STAMPO and not vice versa, as we are normally used to thinking.
LOAD AND/OR RELOAD AN AUXILIARY PAD
When you buy a virgin pad or have a run out of ink, you just need to add some ink and wait a bit for the ink to spread evenly and to evenly ink your STAMPO.
You can store the auxiliary pad in any condition. If you intend not to use it for a long time, we recommend closing it in transparent film
You can also use a STAMP with inks other than ours, however it is important to always keep in mind that using non-genuine inks could cause cleaning and print quality problems. For this, we always recommend cleaning the MOLD well before and after use with a different ink and using AUXILIARY pads.